Master your Technical Interview
even if it's your first one!

Polish your coding skills, problem-solving abilities, and the way you interview for your next software engineering job in as little as 8 weeks.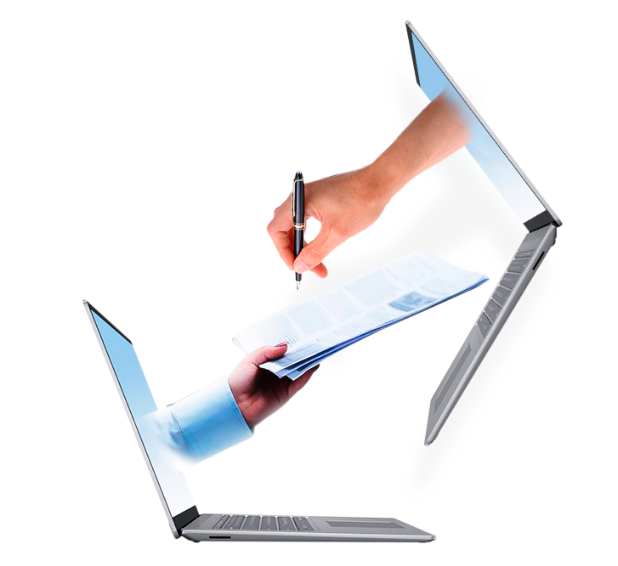 Technical interviews are one of the most intimidating challenges, when developers are not guided properly
There are hundreds of interview tactics to try. Deciding where to start can be frustrating.


Not getting feedback makes it difficult to know where to focus and get better at.


Solving problems without tracking progress and without a mentor can make you feel lost, stressed and unmotivated.
We've created a breakdown of how to prepare effectively for technical interviews and land senior roles
With Technical Interview Camp you'll get a way to consistently
make progress in

the most comprehensive way

:
You will go through all the fundamentals and patterns required to ace your interviews.

You will understand core concepts and break down your thought process to nurture your developing leadership skills.

You will be solving minimum of 80-100 curated coding challenges of varying difficulty commonly tested during interviews.

You will design a variety of large scale systems, APIs, and engage in multiple mock interviews with your peers getting actionable feedback.

You will get support when you feel stuck, to help you make progress.
Not sure if this is the camp for you?
Get 7 days for free to find out!
Here's what you will dive into during 8 weeks
WEEK 1
Topics: Strings, Array, Linked List, Hash map
Patterns: Sliding Window, Two Pointers, Fast & Slow Pointers
System Design: Multithreading
Behavioral: STAR Method
WEEK 2
Topics: Stack, Queues, Bit operations
Patterns: Merge Intervals, In-place reversal of linked list
System Design: Client and server, Load balancers/ proxy, webservers
Behavioral: Resume
WEEK 3
Topics: Sorting
Patterns: Cyclic sort, Two Heaps, Top K elements
System Design: Authentication and Authorization, API Design
Behavioral: Ownership
WEEK 4
Topics: Recursion, Tree
Patterns: BFS, DFS
System Design: Indexing and partitioning
Behavioral: Curiosity
WEEK 5
Topics: Tree, Trie and Graphs​
​
Patterns: BFS, DFS, Trie​
​
System Design: Row DB, ACID properties
​
Behavioral: Have backbone / Courage / Be direct
WEEK 6
Topics: Graph Bitwise
​
Patterns: Topological Sort, Union find​
​
System Design: Batch Processing, Streaming
​
Behavioral: Innovation
WEEK 7
Topics: Dynamic Programming
Patterns: LCS, Distinct paths, strings-dp
System Design: Text searching databases, caching and caching strategies
Behavioral: Move fast / Bias for actions
WEEK 8
Topics: Dynamic programming, Greedy
Patterns: Minimum path, palindromic subsequence
Design Patterns: MVC, Factory pattern, IOC and Builder pattern.
Behavioral: Think Big / Live in future
Who is our training for?
The Technical Interview Camp is a mentored program for LATAM developers looking to land senior roles
Full-Stack and Back-End Developers who want to get results within weeks.
Commit 1-2 hours per day and get results.

You have a gone through interview processes struggling to get the job.

You've never had a job interview with a US company—our supportive community of developers and mentors will walk you through everything you need.

You're looking to improve your developer skills and feeling certain about how to communicate them.
You shouldn't apply if:
You haven't coded for more than 3 years.

You don't know Engineering fundamentals.

You're not willing to commit to do the work.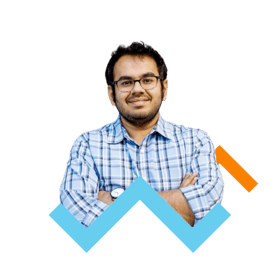 Monil is a Staff Software Engineer with 12+ years of experience in highly scalable systems like Zynga Games (8-20 million concurrent users), Bing search engine, Xbox Live services and building realtime systems in adtech (~20 PB).

Through his career, he has been interviewed multiple times, failed multiple interviews and got multiple offers as well, resulting in jobs at Microsoft and Quantcast.
Monil currently helps other SWEs prepare for their software engineering interviews. Many of the participants have found jobs in FAANG and other Fortune 500 companies.
Technical Interview Cohort 1

Q&A Call:
May 17, 2022
Start Date:
June 1, 2022
Status:
CLOSED
Technical Interview Cohort 2

Q&A Call:
To be defined
Start Date:
To be defined
Status:
WAITLIST
Apply Now
How much does the camp cost?

Enrollment deposit
USD 100
Apply now and start your free trial for 7 days.
8-12 hours per week
Daily check-ins
Curated coding challenges
Mock interviews with peers
Focus and live sessions with mentor
Job offers after completing training
Awana Guarantee
If, after 7 days, you've done the work and still think the training is not for you, you don't need to disburse the enrollment deposit.
Expect a minimum of 8 hours per week. Weekends have more work as opposed to weekdays.
You will be part of a small group, all preparing for interviews. The schedule is provided above for reference.
You will be working on a number of leetcode problems, reading up system design concepts and preparing for behavioral part of the interview.
You are required to check-in daily to report your progress. Even if you do not make any progress, you are required to check in.
You are required to maintain 80% total checking after the first 10 days. If your check-in falls below that point, you will be dropped out of the cohort.
You can join future cohorts when you have more time. In the meantime you can focus on these developer skills.